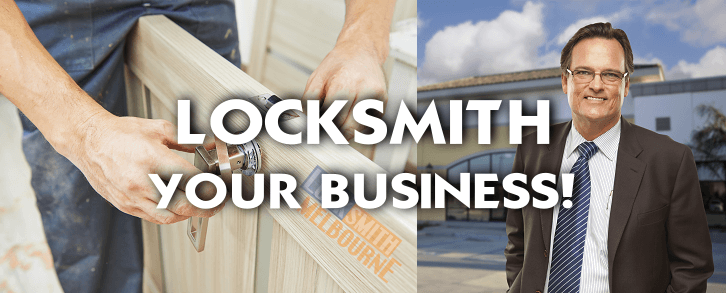 These days, many people are looking to increase their business security by hiring an adviser for commercial locksmith issues in Melbourne, Florida. Researches have shown that to upgrade your business locks once a year can actually save your money in the long run (for example: instead of hiring extra guards). A top-notch locking system installed is crucial to ensure the safety of your employees and property, and that is what our business locksmiths are all about!
Commercial Locksmith Reviews
We helped small stores and major offices throughout Melbourne, FL to achieve their commercial locksmith goals since the year 2004. We can send a trained business locksmith to analyze your workspace and recommend you with the most effective ways possible to boost your safety level. Whether it means to change office locks at your interior doors or install a lock on your store front window if it's reachable from the street. Relax, our skilled experts will find the breach (if in fact there is one) in their locksmith review.
Diverse Business Locksmith Services
In case you're not sure why hire a commercial locksmith in Melbourne FL, maybe you should ask yourself a couple of questions. Lucky for you, we've combined a short list for you to think about:
When was the last time you replaced locks at your store?
Did you had your locks rekeyed when you moved into your office?
How many people might still have keys to your warehouse?
Has any of your workers lost your business key recently?
These are just some of many possible situations that can happen to any business owner. If the answer for one of these questions is "Yes", it's surely the time to call (321) 252-0131 for Melbourne's commercial locksmith of choice. Plus, for only $19 a visit, we can send over one of our high-tech locksmiths to make sure your business is safe and secure from burglars and thieves.
Commercial Locksmith Projects By Planned Meeting
How good is your business front door lock? Do you want to secure your place of work with brand new modern locks? Even though the guys at Locksmith Melbourne FL has large experience in business lockouts and commercial locksmith unlocks of all kinds, we also take on big projects related to door lock installations and multiple lock replacement work by planned meetings.
Here For Your Peace of Mind
As a fellow businessman, we know all about your need for peace of mind. Anyone who worked with us in the past would vouch for our great care and quick response time within the city of Melbourne, Florida limits. We learned that true commercial locksmith service providers are pretty rare and hard to get, but our guys are fully prepared for any problem that may come up.